The Inayati Order of Greater Boston is devoted to meditation instruction, spiritual growth, and the teachings of Hazrat Inayat Khan, Pir Vilayat Inayat Khan, and Pir Zia Inayat-Khan. It sponsors classes and events occurring around southeastern New England at a number of locations. It is a collaborative of centers of the Inayati Order, an interfaith organization dedicated to spiritual growth and development.
Classes and Announcements
Due to the Coronavirus pandemic, in person classes are either being cancelled or changed to Zoom meetings. Zoom meeting links and information will be provided through an online registration or by contacting us. Please see each listing for instructions.
Thursday Evening Gatherings: Online classes on a rotating set of topics through the month. See the Boston page, or below for a brief description.
A Day of Light: Aziza Scott will offer a one day mediation retreat, Saturday, November 21st, 2020. See below.
For a complete listing in your area, see the Cambridge, Boston, Marblehead, Dartmouth, or Rhode Island pages.
Upcoming Events, Retreats and Classes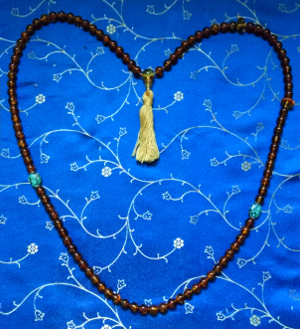 Thursday Evening Gatherings
September - December 2020, 7:00 PM Online Zoom Meetings
All are welcome to attend any or all of these gatherings! Please R.S.V.P. inayatiorder to get the Zoom meeting information if you wish to attend.
Please see the detailed description of each gathering on the Boston page.
Introduction to the Path of Love, Harmony and Beauty

Sept. 17th, Oct. 1st and 15th, Nov. 5th and 19th, Dec. 3rd 2020, 7:00 - 8:15 PM
This class is designed for those who are beginning to explore the teachings and practices of Inayatiyya Sufism. Presented by Naima and Aqil Brown.

Alchemy of the Person and Cosmos

Oct. 22nd and Dec. 10th, 2020, 7:00 - 8:30 PM
Journeying through Pir Zia's system of seven planetary spheres, we explore the interface between the personal and cosmic dimensions of being. In this process we discover tools to transform our way of responding to life, fortifying us with more peace, harmony and balance. Presented by Hermione Garland.

Beauty of Humanity: Ritual Celebration of Affirmation and Healing

Oct. 8th and Nov. 12th, 2020, 7:00 - 8:30 PM
In the light of the candles of the Universal Worship, we will develop and deepen our relationship with the Illuminated beings and holy ones. Within their witness, we affirm the beauty of the human being and call forth healing for friends, community, country, world and planet. Presented by Hermione Garland.

Holiday Celebration

Thursday, December 17th, 2020, 7:00 - 8:30 PM
Our community will gather online to share together, poetry, song, & story! We will complete the evening with a candle lighting ceremony. Closer to the time we will be asking for a schedule of those who would like to share. This is a wonderful way to add to the joy of the season!
As our zoom meetings do not have a virtual donation basket, we would very much appreciate any donations made on this page - see the donation button near the top left.
A Day of Light
Meditation Retreat
with Aziza Scott
Saturday Nov. 21st, 2020
10:00 am to 4:00 pm EST (UTC-5) Online Zoom gathering
Let us share a sacred journey under Aziza's gentle guidance. We offer an opportunity to purify the heart and mind, to hearken to the call of the soul; to experience the stages between the human being and the Only Being, to realize this heavenly journey from the finite to the infinite, finding the peace coming from within: to return to the struggles and joys of life with energy and a broader perspective.
Aziza Scott, M. Ed. is the emerita head of the Inayatiyya Inner School (aka Inayati Order Esoteric School). She brings insight and experience gained from many years of leading meditation retreats and conducting workshops throughout North America, Europe, and India.
Registration is required, cost is sliding scale $10 - $100. Register here: https://inayati-aziza-retreat-fall2020.eventbee.com
---
"Thus the ultimate purpose for which the soul is seeking every moment of our life, is our spiritual purpose. And you may ask how to attain to that purpose. The answer is that what you are seeking for is within yourself. Instead of looking outside, you must look within. The way to proceed to accomplish this is for some moments to suspend all your senses such as sight, hearing, smell, touch, in order to put a screen before the outside life; and by concentration and by developing that meditative quality you will sooner or later get in touch with the inner self which is more communicative, which speaks more loudly than all the noises of this world; and this gives joy, creates peace, and produces in you a self-sufficient spirit, a spirit of independence, of true liberty."
-- Hazrat Inayat Khan
---